Dr. Thaddeus Gala DC
Special Internet-Only Offer on Dr. Gala's Young-Up Protein Shake
Supports bone health*
Maintains healthier skin*
Banishes cravings*
Keeps your energy levels up*
Boosts metabolism*
Supports immune function*
Improves focus*
Free Bonuses
Supercharge the benefits of Young-Up Protein Shake with these 2 FREE bonuses
Digital Product
Digital Product
Subscribe & Save
Greater savings
Lock in low price
Guaranteed availability
Cancel anytime
By checking the "Subscribe" box bellow, you agree to receive "Young-Up Protein Shake" once per month and that your credit card will be charged the amount matching your selected package size, billed to your card as Dr. Thaddeus Gala D.C. LLC. You can stop or modify anytime by sending an email to thaddus.gala@drgaladc.com (All terms & conditions apply)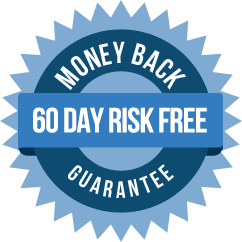 100% MONEY BACK GUARANTEE
We put a lot heart and effort in developing the most advanced products on the market. Our 60-Day Customer Satisfaction Guarantee is meant to give you ample opportunity to experience optimal results from your product, completely risk-free
DR. GALA
After helping his mother recover from full disability through lifestyle changes, Dr. Gala has made it his life's mission to help as many people as he can, live the life they deserve. Since then he's become a respected chiropractor, speaker, consultant, coach, author, health advocate. As the Founder and Medical Director of Complete Care Health Centers in Southern Oregon, he's personally changed the lives over 2,500 people and reached thousands more through his educational health lectures on CBS, NBC as well as at various locations across the country. He is a certified member of the American Diabetes Association, American Association of Clinical Endocrinologists, American Nutrition Association and American Chiropractic Association, awarded Top Clinician in Florida and voted Southern Oregon's #1 DC.
It's like having a chocolate milkshake every day. What a treat! It is filling and gets me through my morning without feeling hungry. It's great if you don't have time to fix a complete breakfast or lunch.

Paula H

This is by far the best protein chocolate I've ever drank and used in recipes. I truly love this and the vanilla. Will continue to buy as I run out. I also have recommended to my friends.

Linda B

I love having this protein shake for breakfast each morning. It's a daily staple.

Irene C
Q: How Many Bottles Should I Order?
The most popular order for new customers is the 3 jar package, and that's what I recommend to start with. However, because almost all of our customers keep coming back, we also offer the 6 jar package so you can take advantage of even bigger discounts.
Q: When and how should I take it?
YOUNG-UP PROTEIN SHAKE is not a drug so precise amounts are not critical. However I recommend 1 serving per day either as a supplement or as a meal replacement. Personally I use it in the morning because it gives me lots of energy throughout the day and keeps me full until lunch. So one serving/scoop in the morning is my recommendation.
Q: What's in the YOUNG-UP PROTEIN SHAKE?
Q: Where is the beef from?
The cows are 100% raised on pasture in Sweden.
Q: Is it allergen friendly?
Yes. YOUNG-UP PROTEIN SHAKE is gluten free, sugar free, dairy free, soy free, egg free, peanut free, legume free, hormone free, GMO & antibiotic free.
Q: Does it taste good?
Yes! All my customers can't stop saying how this is the single best protein shake they've ever tried because they can't taste the beef in it. YOUNG-UP PROTEIN SHAKE comes in two flavors, chocolate and vanilla. Plus it has a subtle sweetness from natural stevia extract that compliments your taste buds. The stevia we use is of top-notch quality, so unlike other stevia forms this one leaves no bitter aftertaste.
Q: Who is YOUNG-UP PROTEIN SHAKE for?
Everyone interested in leading a healthier life! No matter your age or activity level, YOUNG-UP PROTEIN SHAKE is a convenient and healthy way to supplement protein into your diet and keep AGEs under control. Like you now know, the more AGEs accumulate inside your body, the faster you age.
Q: Is it safe?
The great thing about YOUNG-UP PROTEIN SHAKE is that it's made with a protein that your body recognizes as nutritious and absorbs easily thanks to its bioavailability. It's also easily digestible unlike most dietary protein sources so you don't have to worry that you or your kids will experience gastrointestinal problems because of it.
Q: I am on prescription medications. Is it okay to take YOUNG-UP PROTEIN SHAKE?
The formula behind YOUNG-UP PROTEIN SHAKE is 100% safe. The ingredients found in it are rigorously tested for purity and quality before entering the GMP certified manufacturing process. However, you should always consult your health care provider and/or specialist doctors prior to taking any supplements. They can let you know of any medication/supplement interactions.
Q: What Can I Mix It With?
The secret behind YOUNG-UP PROTEIN SHAKE is the inclusion of HydroBEEF™, a highly concentrated, pure beef protein produced through an exclusive process creating 'super peptides,' which allows an easy absorption and utilization of the protein. You can use a blender to mix it with any drink no matter the room temperature. You can even mix it with ice, hot water, coconut milk, coffee or smoothies.
Q: How Do I Know If This Helps?
Great question. Well, first of all you will start feeling better. You will have more energy to enjoy daily activities with your family, you won't crave sugary foods anymore, your concentration levels will improve. No more moodiness or mental fog either. Plus you will start seeing the pounds coming off. At the end of the day, these are all almost perfect predictors of long-term health and longevity, as opposed to just feeling sluggish, overweight and depressed.
Q: How Long Will It Take Until I Can See Results?
Most of my patients reported seeing an improvement in their overall health after just a few days. However results may vary from one person to another, so be patient with yourself. And remember you are backed up by "My Double 60 Day No Questions Asked Money Back Guarantee". So if at the end of these 3 months you still haven't noticed any change, then send me an email I will give you your money ASAP.
Dr. Gala DC Young-Up Protein Shake
This formula was designed to help increase your energy and concentration levels, reduce your appetite for unhealthy foods, boost immunity, by attacking the aging process at the source – glycation. A combination of 6 powerful age-defying compounds found in grass-fed beef, stops the formation of Advanced Glycation End Products and slows down the absorption of sugar into the bloodstream.
*Statements on this website have not been evaluated by the Food and Drug Administration. Products are not intended to diagnose, treat, cure or prevent any disease. If you are pregnant, nursing, taking medication, or have a medical condition, consult your physician before using our products.