Dr. Thaddeus Gala DC
Special Internet-Only Offer on Dr. Gala's Glucossential
Promotes healthy blood sugar levels and maintains cells responsiveness to insulin*
Additional savings on multi-jar packages*
Amazing surge of energy from proper glucose metabolism*
Free Bonus
Discover mouthwatering recipes that will boost your health and reduce your diabetes symptoms
Choose Your Package
Members Savings:
This is a one time payment
BUY NOW
FREE SHIPPING
Subscribe & Save
Greater savings
Lock in low price
Guaranteed availability
Cancel anytime
By checking the "Subscribe" box, you agree to receive "Glucossential" once per month and that your credit card will be charged the amount matching your selected package size, billed to your card as Clickbank. You can stop or modify anytime by sending an email to thaddeus.gala@drgaladc.com (All terms & conditions apply).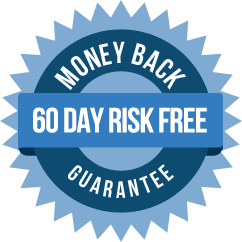 100% MONEY BACK GUARANTEE
We put a lot heart and effort in developing the most advanced products on the market. Our 60-Day Customer Satisfaction Guarantee is meant to give you ample opportunity to experience optimal results from your product, completely risk-free
How many bottles should I order?
The most popular order for new customers is the 3 jar package, and that's what I recommend to start with. However, because we have many repeat customers, we offer the 6 jar package so you can take advantage of even deeper discounts.
What are the ingredients in Dr. Gala DC Glucossential?
How safe is Dr. Gala DC Glucossential?
Dr. Gala DC Glucossential contains only 100% natural and safe ingredients. The formula is tested for quality and purity at an independent, 3rd-party facility. However, as a physician, I recommend consulting with your own health care provider before beginning any new program.
How do I use Glucossential?
Simply take three capsules twice per day with a meal, or as directed by your health care practitioner
What if it doesn't work for me? Is there a guarantee?
As a physician, I know that individual bodies can react differently to the very same compounds. Even though everyone can benefit from the vitamins, minerals and other nutrients in this formula, I'm aware that results can vary. So, if you're unsatisfied with this product for any reason whatsoever after a full 60 days of use, I'll return your money, hassle-free…guaranteed.
When can I expect results?
Most users report feeling a distinctive and noticeable charge of energy on their first day of use, and usually within the first hour. However, the most dramatic results were reported after consistent use over the course of 2-3 weeks. Please use as directed.
Dr. Thaddeus Gala is a chiropractor and Founder, President and Medical Director of both My Diabetic Solution and Complete Care in Southern Oregon. He is a member or the American Diabetes Association, American Association of Clinical Endocrinologists, American Nutrition Association and American Chiropractic Association. His research on metabolic and endocrine disorders has been nationally published and was a keynote speaker on 3 separate occasions at the Genius Network. Dr. Gala was also voted #1 DC in Rogue Valley and received the Clinical Excellence Award Florida for Top Clinician.
Dr. Gala DC Glucossential
---------
This is a unique and very specific formula, custom made to provide a multi-faced approach to naturally maintain healthy blood sugar levels. I've combined the power of 27 vital nutrients that play a key role in ensuring the numerous layers of support needed to promote healthy blood glucose metabolism, cellular responsiveness to insulin, and the digestion and break down of dietary carbohydrates and fats.
*Statements on this website have not been evaluated by the Food and Drug Administration. Products are not intended to diagnose, treat, cure or prevent any disease. If you are pregnant, nursing, taking medication, or have a medical condition, consult your physician before using our products.